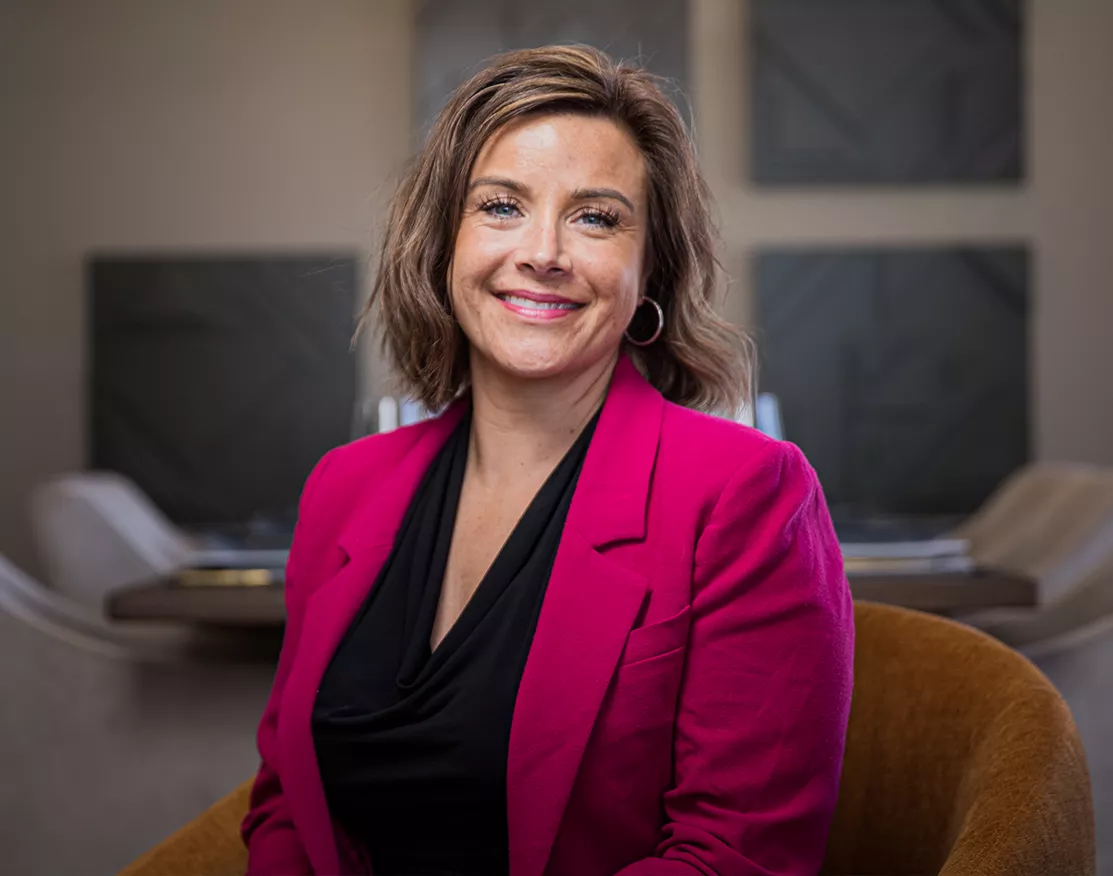 HI I'M SHAUNA GRUNINGER
---
I'm a wife, a mom of three amazing children, and a professional working in the real estate industry.
I'm a "this or that" type of thinker and I believe in finding what works for you.
In my twenties and thirties, I often felt like I didn't have a lot of extra time on my hands as I was busy being a wife, raising a family, and building a successful business career. However, after a lot of trial and error and life circumstances happen, I reached a breaking point where I realized what was truly important and what was not. With that revelation, I managed to figure out the balance between my work, family, and life. The knowledge and wisdom I have learned throughout the years from my own trials and life experiences are pearls and gold nuggets I try to pass on to others. At the end of the day, I love to help others in any way that I can, whether it is business related or not.
---
In terms of my career, I've been working in the real estate industry for the last decade, serving the Lethbridge area primarily, but my business experience extends far beyond just real estate. I have tons of experience in the operational side of business and have taken on various roles such as assistant manager, general manager, operations manager, and sales director over the last few decades. But after all this, I discovered that one of my true passions lies within real estate.
Real estate is a big deal to me. I think it is not only a good decision to invest in real estate, but a practical one too. I bought my first home when I was 19 years old and have never rented a day in my life. My husband and I currently invest in real estate, and we have multiple properties as a result. I know there are many different opinions on whether it's best to buy or rent, but ultimately, I love to help educate renters and non-homeowners, those still living with family, about the benefits of owning their own home and how they can make it happen for themselves, and I enjoy encouraging others to buy when they are ready. Owning your own home is a big deal and being a natural problem solver, I'm always looking to find the best solutions to help meet the needs of my clients because I truly want to see them achieve their real estate goals.
But beyond business and real estate, the one thing I love and cherish the most is my family. No matter what, my family comes first. I love my children with all my heart, and I do whatever I can to support them in all their dreams and endeavours. I have three children, two boys and one girl. My oldest son is in his last year of the neuroscience program at the University of Lethbridge, my daughter is currently enrolled in the nursing program at Lethbridge College, and my youngest son is in grade eight is free-spirited and very active. In addition to being a mom, I'm also a wife. I truly have an incredible husband. Always kind, patient, and supportive, he acts as the glue for our family and helps keep us all grounded. I know I wouldn't be where I am today, personally or professionally, without his love, help, and support.
In addition to loving and cherishing my family, I also find value in engaging and supporting my local community. I'm an active participant in my community. I think it's important to give back, and my constant desire is to reach out and help others. In fact, I make it my personal goal to help at least one person each day! As a result, I support several organizations in various positions. I love baseball and for the last thirteen years, I have given a lot of my extra time and expertise to the baseball community. I have acted as president, treasurer, and maintenance director for the Southwest Little League, and I am currently occupying roles such as secretary, treasurer, and director for Little League Alberta, District 1 Little League, and PBA Junior Academy and Bantam AAA. In addition, I was the president of Dynamically Speaking Toastmasters, a group that helps individuals learn and grow in their communication and skills, and I currently serve as the membership lead for BNI Elevate, committee member for the YWCA, and director for LDAR. If that weren't enough on my plate, I also somehow find time to speak and educate the youth in my community about real estate and all the different opportunities it presents. Like I said, I love to be active in my community and I am so grateful to have a family who is patient with me and supports me in my career and passions!
Whether you are actively looking for a home or just even have questions about the process of owning your own home, don't hesitate to reach out. I would be more than happy to meet with you, listen to what you're looking for, and draw up a plan for action. With clear, direct communication, I will work in a strategic, yet purposeful manner so that we can find not only the best, but the right solution for you.
FEATURED LISTINGS
---
Shauna's Listings