⸺

Sellers

⸺
Trust us
you've got this.
---
Selling a home can be complicated. There's lots to do, from preparing the property for sale, to marketing the listing, to the negotiations and paperwork. If you're ready to embark on the home selling process, or just get a head start on planning, take your first step with the Shauna Gruninger Group. We will help you navigate through the home selling experience, from "listed" to "sold."
⸻    Get from "Listed" to SOLD
---
Why Our Team?
---
Selling your home can be a stressful process, we make the whole process as seamless as possible.
We have a simple process to help you accomplish selling your property
There is never any obligation or charge to find out information about your home and what your property is worth base on the current market.
We will help you get your home ready to list if you choose to move forward.
We will suggest what you need to do to maximize the value out of your property.
We will keep you informed and help you every step of the way.
Social Media Marketing on various platforms; Instagram, Facebook, YouTube, MLS System and our Website HOMESYQL.COM
We create personalized social media posts specific to your home, insuring all platforms of social media will see your listed home.
We offer professional photography to showcase your home in the best way possible.
We do virtual tours of your home.
Above and beyond the MLS! We boost your property on multiple sites and you can help by sharing to your social circle as well!
IT ALL STARTS WITH A CLICK
---
Home Sellers Guide
---
Our Home Selling Guide features relevant information including tips on finding the right listing agent, selling strategies for move-up buyers, advice on transacting safely in today's environment, DO's and DON'Ts when listing and showing your home, and important terms you should know. By familizaring yourself with these home-selling basics, youll be better equipped to make a mart- and hopefully lucrative - home sales.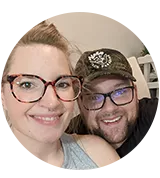 "Amazing service. We used Shaunna to sell our house and Tiffany to buy our new house. This is an incredible group of people. They will do whatever it takes to make your dreams come true. They were there for us at every step of the way. I would recommend them to anyone and everyone. You won't find a team that works harder than them."
---
⸻    Colby Preston